C08 Tea Concert
Merchiston Concerts - Cafe
Concert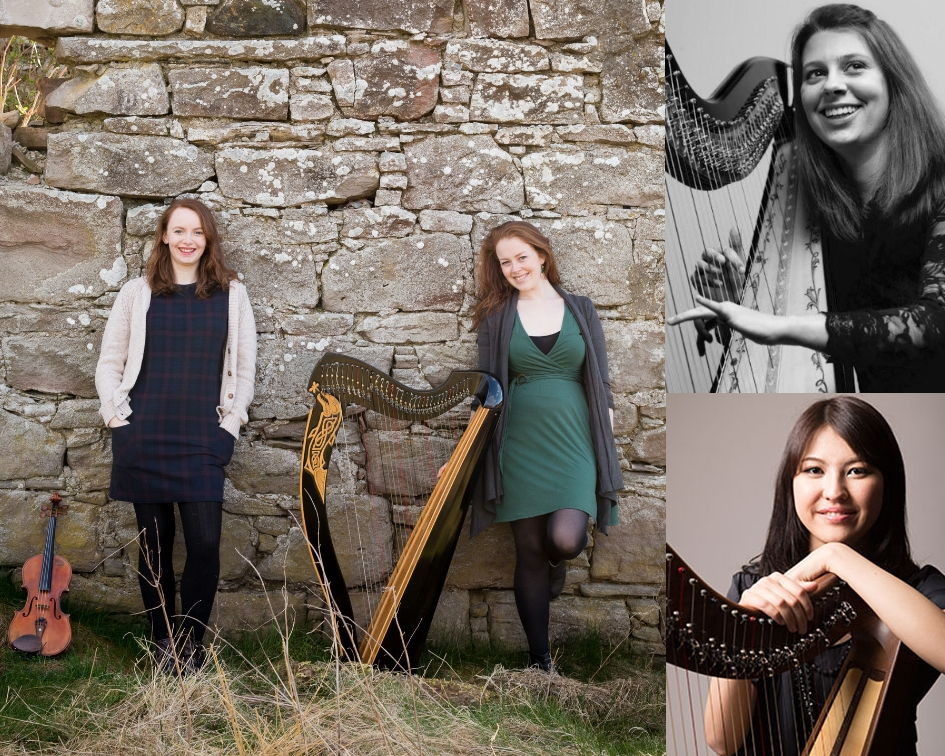 Our ever popular Tea Concert is a sell out event so we advise booking in advance. The event is held in the Café and there are hot drinks, sandwiches and cakes served during the concert. Only full price tickets are offered for this event.
TURADH
Creative harpist Isbel Pendlebury and outstanding fiddle player Emma Donald combine their individualistic styles and compositions to form Turadh – a dynamic duo of original Scottish music with a contemporary twist. Their Highland roots and mutual interest in neo-traditional music initially brought them together in order to push the boundaries of what is expected from their instruments in exciting and challenging music.
RACHEL GROVES
Rachel, currently studying music at Edinburgh University, draws from folk, classical and jazz influences in her music. A former winner of The Clarsach Society's Young Composer Award, she will play some of her own clarsach compositions as well as her own arrangements of folk music from different traditions.
RIKO MATSUOKA
Riko is currently studying Scottish traditional music at the Royal Conservatoire of Scotland in Glasgow. She will play Scottish traditional and modern tunes arranged in a contemporary style as well as her own original composition influenced by Japanese folk music. Riko is the winner of the 2018 Princess Margaret of the Isles Memorial Prize for Senior Clarsach