C11 Corbalan Brothers / Fraya Thomsen / Pippa Reid Foster / Elinor Evans
Merchiston Concerts - Memorial Hall
Concert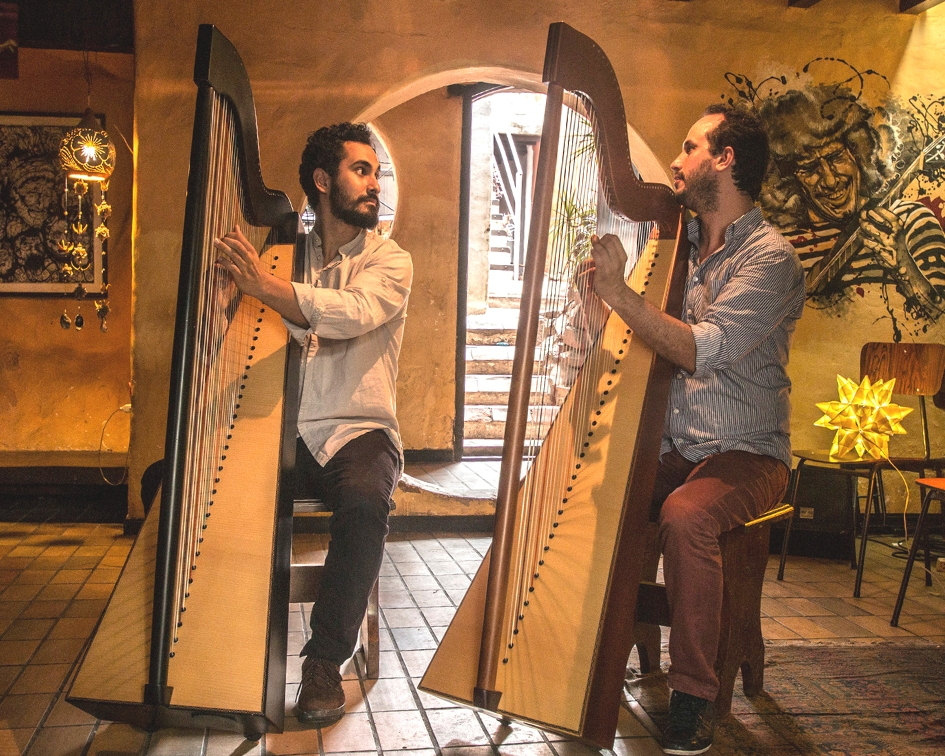 CORBALÁN BROTHERS – UNIVERSE OF THE HARP
Sixto and Juanjo weave their myriad ideas into a wonderful texture of sound, stemming from their Paraguayan roots. They will lead us on a journey of musical landscapes, harmonies and sounds encompassing the entire Guaraní region. While still technically quite firmly based on the typical compound 6/8 beat, their compositions display their virtuosic improvisational skills, as they transport us into their own distinctive sound world. Prepare to be moved, amazed and delighted.
FRAYA THOMSEN
Fraya strides forth in a solo capacity and features music from her 2017 Celtic Connections composition 'Community and Stardust'. "a musical and rhetorical triumph, a coherent argument beautifully structured" – David Francis, TRACS, and "...incredibly musical and incredibly thoughtful" – Phil Cunningham.
PIPPA REID-FOSTER
At present Pippa is working on a new album of minimalist music for harp and strings, incorporating electronic looping and original music and hopes to break some boundaries. Pippa will be sharing some of these ideas on solo harp and loop pedal.
ELINOR EVANS
Drawing on her Welsh and Scottish roots, Elinor's programme will include new arrangements of traditional pieces alongside contemporary pieces composed or arranged specifically for the clarsach, highlighting its character and versatility. Elinor seeks to develop modern repertoire specifically for this beautiful instrument and introduce it to new audiences.
This concert is supported by David & Brenda Lamb