C10 The Festival Orchestra Directed by Isobel Mieras
Merchiston Concerts - Memorial Hall
Concert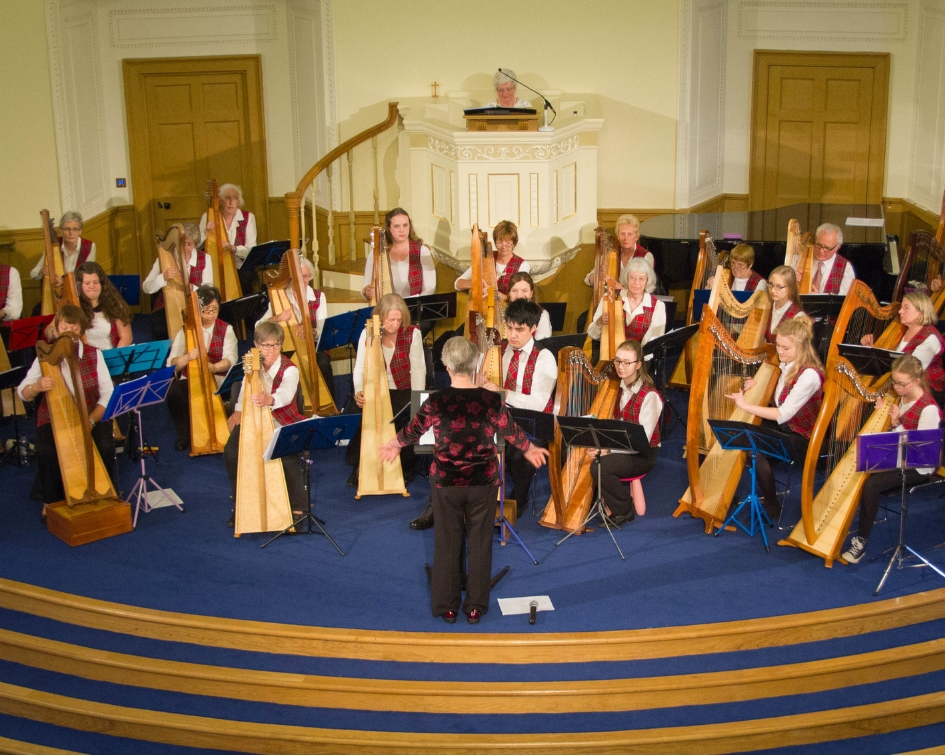 Students attending the Festival join na Clasairean, the orchestra of the Edinburgh Branch of The Clarsach Society to form our Festival Orchestra. Together they will perform the St Kilda Suite by Isobel Mieras, telling the story of life on this rugged Atlantic archipelago from early days to the final evacuation of the last inhabitants at their own request in 1930.
Members of the Festival's pedal course led by Eira Lynn Jones perform specially chosen pieces showing the scope, versatility and power of a pedal harp ensemble. From Medieval to Modern, the repertoire will be a mix of folk, classical and pop tunes.
Harps Accord is an ensemble formed by the North East Scotland Branch of the Clarsach Society. They play regularly at tea concerts in the summer around Aberdeenshire and a Harps of Gold charity concert at Christmas. Their music is an eclectic mix of traditional, folk, and popular tunes arranged to suit the mixed abilities of the players.