C09 Ironbright / Music from Ireland and Scotland
Merchiston Concerts - Memorial Hall
Concert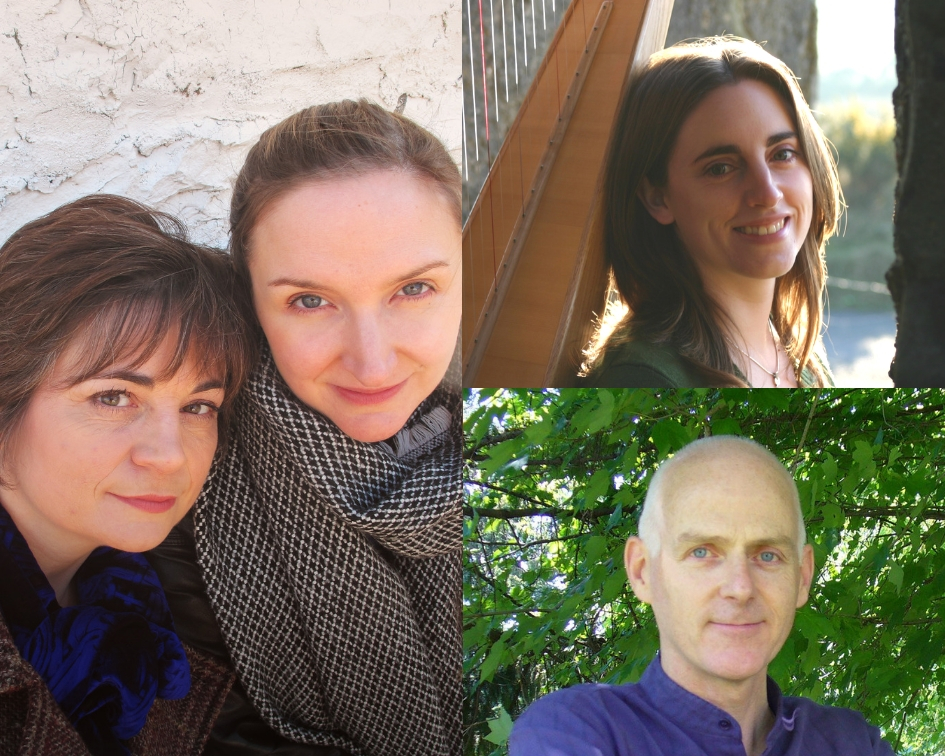 MARY ANN KENNEDY, RACHEL NEWTON & NICK TURNER
Mary Ann's home in Ardgour lies at the gateway to the Caledonian Canal, one of engineer Thomas Telford's greatest achievements. Commissioned by Bath Festivals in 2018, Ironbright was inspired by the Industrial Age, in particular Telford and his peer and rival Isambard Kingdom Brunel. (Ironbright is the meaning of Brunel's rather appropriate Christian name). Ironbright forges contemporary and traditional, acoustic and electronic, the roots of Industrial revolution and its impact on the contemporary world. For EIHF 2019, the trio have created a new movement inspired by a modern-day Scottish engineering wonder, the Queensferry Crossing.
GRÁINNE HAMBLY & WILLIAM JACKSON
Two of the foremost harpers of Ireland and Scotland, Gráinne Hambly and William Jackson will perform a selection of Irish and Scottish tunes, including 17th and 18th-century harp pieces, lively dance tunes and recent compositions. Combining their extraordinary talents on harp, as well as concertina, tin whistle, and bouzouki, they perform all over the world, dazzling audiences with their artistry. With demanding solo careers that often have them performing on different continents, their combined show is a special treat.
This concert is sponsored by The Edinburgh Branch of The Clarsach Society and The Consulate General of Ireland