C06 Delyth & Angharad (Wales) / Helen Davies and Paul Hoxbro (Denmark)
Merchiston Concerts - Memorial Hall
Concert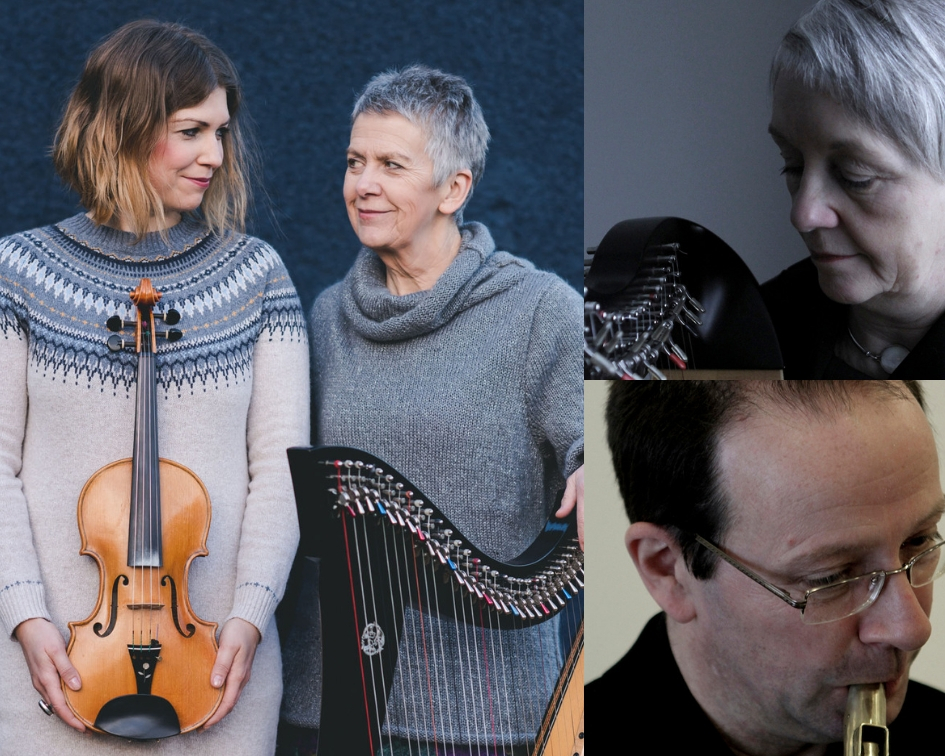 DELYTH & ANGHARAD JENKINS: TRADITIONAL & NEW MUSIC FROM WALES
With intimate and irresistible conversations between harp and fiddle, their music includes some of Wales' finest and rare traditional tunes, as well as original compositions inspired by the landscape of Wales, especially their native Gower, and a wide range of relationships, including that of mother and daughter. Their music is quiet and intimate, dissolving into improvisational passages, before gathering form again for some toe-tapping jigs and reels which are played with a joyous energy.
Their album 'Llinyn Arian' has been described as "a milestone in Welsh folk music… The product of two gifted musicians at the top of their game".

POUL HØXBRO AND HELEN DAVIES: NORTHERN LIGHTS
Music drawn from manuscripts and folk traditions in northern Europe and Scandinavia.
Taking inspiration from the wonderful Scandinavian nature and the myths and legends found there, the duo will take you on a journey through woods, lakes and mountains, weaving a programme of old Danish ballads, willow-flute songs from Norway, medieval tunes from original Scandinavian manuscripts and dances from Sweden. "...bringing the listener out into nature to gaze over a beautiful lake".
And who knows? Maybe the journey will also pay homage to Scotland!
This concert is supported by
The London Branch of The Clarsach Society