C03 Rodrigo Romani Trio / The Poozies
Merchiston Concerts - Memorial Hall
Concert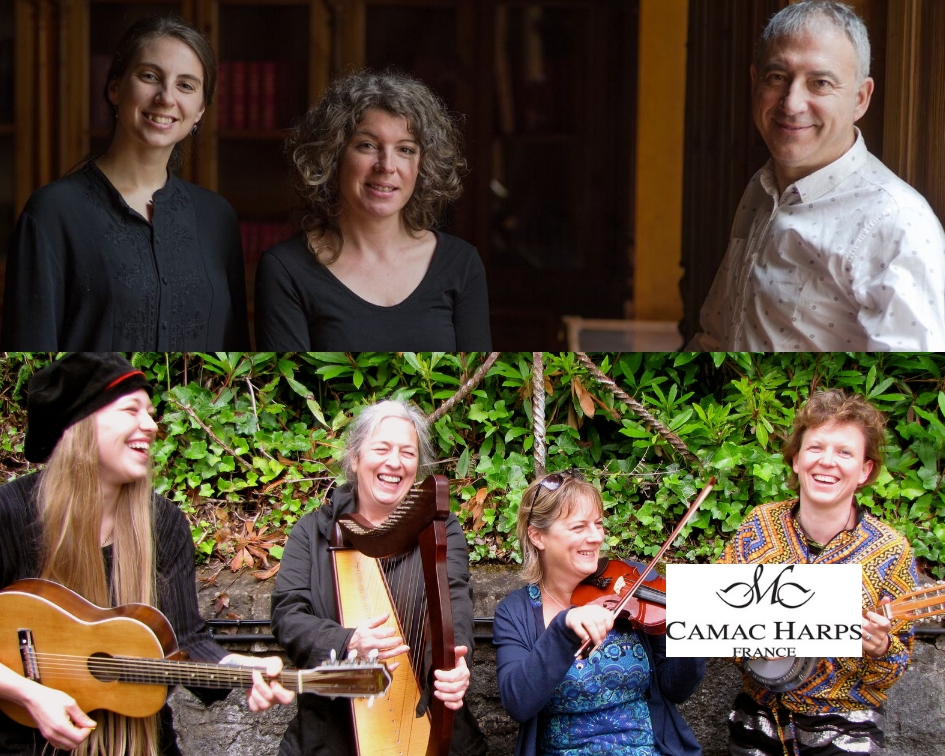 Rodrigo Romani:
Featuring music from their fourth album 'Fios de ouro no ár' (Gold threads in the air), Rodrigo is joined by Beatriz Martinez on harp and Julia Feixoo on percussion. They will play new compositions and arrangements of traditional Galician tunes creating "delicate but decidedly rhythmic sounds". Rodrigo is well known from his performances with the popular Galician group Milladoiro and has since been involved with creating the Folk Orchestra SonDeSeu and setting up the Noia Harp Fest.
The Poozies:
The ever adventurous Poozies are back, showing off their fantastic new line-up and all-new material – most of which makes up their hard-hitting new album 'Punch'.
Newbies Sarah McFadyen and Tia Files have joined founding member Mary Macmaster and long-term accomplice Eilidh Shaw , and together they continue to play a dazzling, joyfully eclectic mix of contemporary and traditional tunes with beefy, powerful accompaniment, while their perfectly executed songs vary dramatically from Gaelic waulking songs to old-time American, country and pop.
This concert is supported by Camac Harps